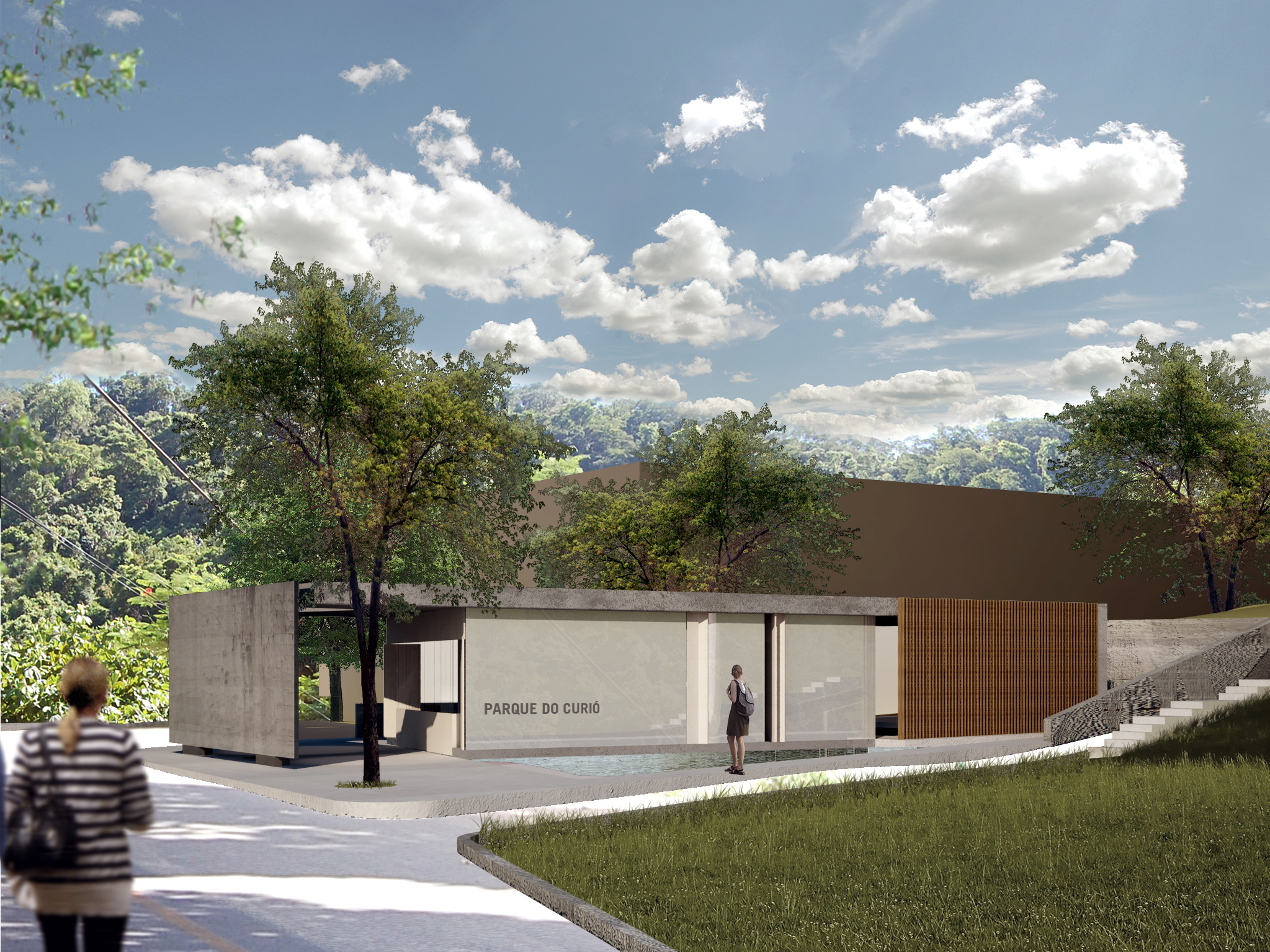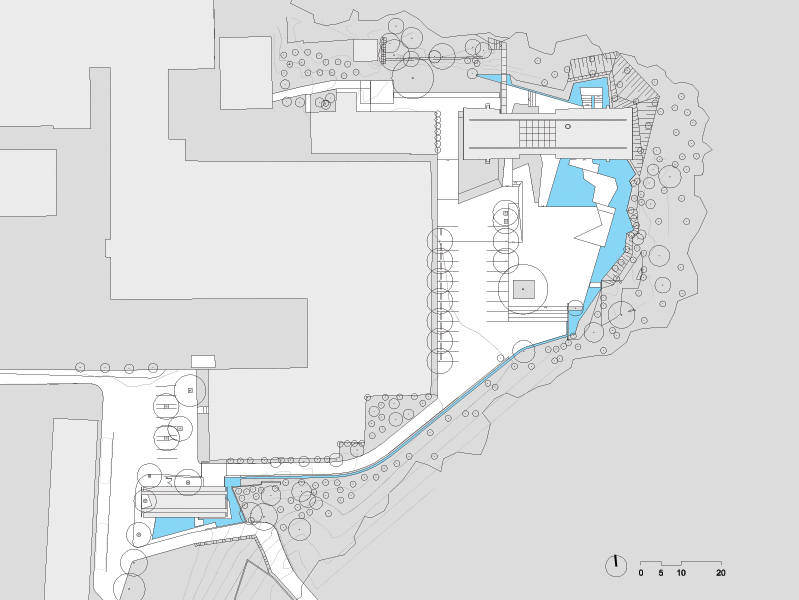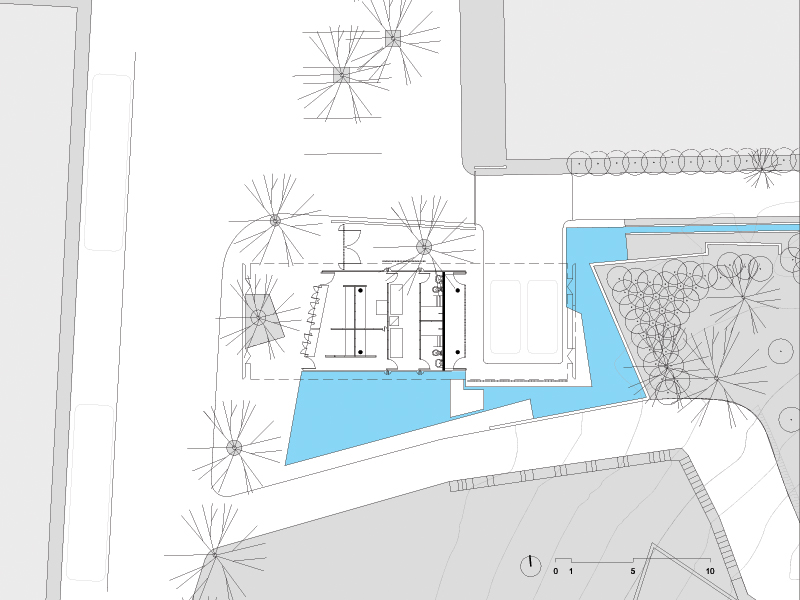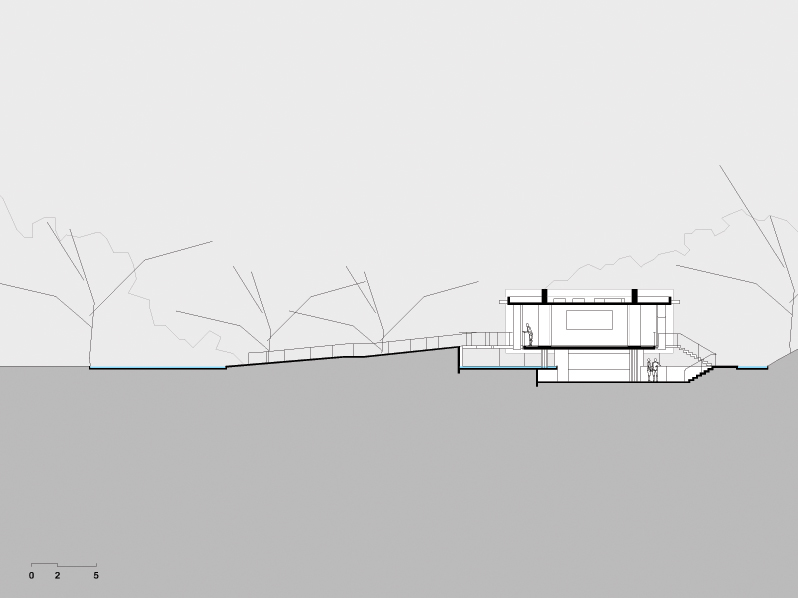 UNIDADE DE COSERVAÇÃO DO PARQUE NATURAL MUNICIPAL DE CURIÓ
2014, PARACAMBI - RJ
ARQUITETURA
João Paulo Meirelles de Faria
Fabiana Araújo [Fábrica Arquitetura]
COLABORADOR
Marcell Alencar
ESTRUTURA
Maurício Oliva de Farias – STEC Engenharia
PAISAGISMO
Raul Pereira Paisagismo
EFICIÊNCIA ENERGÉTICA E CONFORTO AMBIENTAL
Joana Gonçalves
Mônica Marcondes
Roberta Kronka
INSTALAÇÕES
Armando Mendes Neto – Uniproj Engenharia
COMBATE À INCÊNDIO
Eduardo Junqueira

PROJECT SUMMARY
The design of the Conservation Unit is formed by two buildings and a square: the Supervision Center at level 60,30 and the main building hosting the Visitors' Center and Administrative Areas at level 66,50. It is part of a greater complex entitled 'Knowledge Factory' which comprises existing technology schools, educational centers for youth and kids, and the client itself. The project will add to the complex which is protected by heritage and an important architectural landmark of Paracambi.

SUSTAINABILITY CONCEPT
The Curió's Conservation Unit has two main goals: the conservation of its natural resources and the environmental education for kids, youth and researchers. The architectural and landscape proposals are then structured into the idea of giving visibility to one of the main resources the forest offers: the water, as the first means to disseminate environmental knowledge. Thus, the proposed square has a reflecting pool that receives water from the surrounding mountains (in three of its sides) and settles the ambiance of the square as the main space for apprehending the site.
The state of Rio de Janeiro is trying to structure a series of conservation units' centers of already existing parks. The Curiós' one is part of this effort and the proposition can work as a model for future units' developments. The design approach, as an elevated building (pilotis) could be easily implemented in other sites with similar concepts. The pilotis also avoids problems related to humidity.
The building is very compact, and makes use of passive systems for thermal control. This contributes to the low maintenance of the building and its energy efficiency. The main building is a pavilion that can be completely open, as a veranda. In such a way it is cross-ventilated all year round, and has air conditioned only in the auditorium. The roof slab overhangs the main floor as a means to control sunlight and keep windows opened in the rainy season. Vertical brise-soleil in the south facade and horizontal in the north one complements the schema. The roof garden is made of a sophisticated soil that reduces maintenance over time. In the same way, it contributes to the level of thermal insulation. The species selected for the landscape project are all native. The design commission has been part of a public bid with technical (preliminary studies) and price proposals . The process is being developed with prolific participation of the city department's technicians, and presented to the community as well.
The funds for the commission and for construction comes from an environmental compensation fund (that large companies have to pay as compensation for projects impacting the environment negatively). Finally, it proposes an architecture that adds to the architectural richness of the complex, not mimicking it, but proposing an aesthetic of our time. In this way, it hopes to be a contribution to the city of Paracambi, increasing eco-tourism and environmental education offerings.